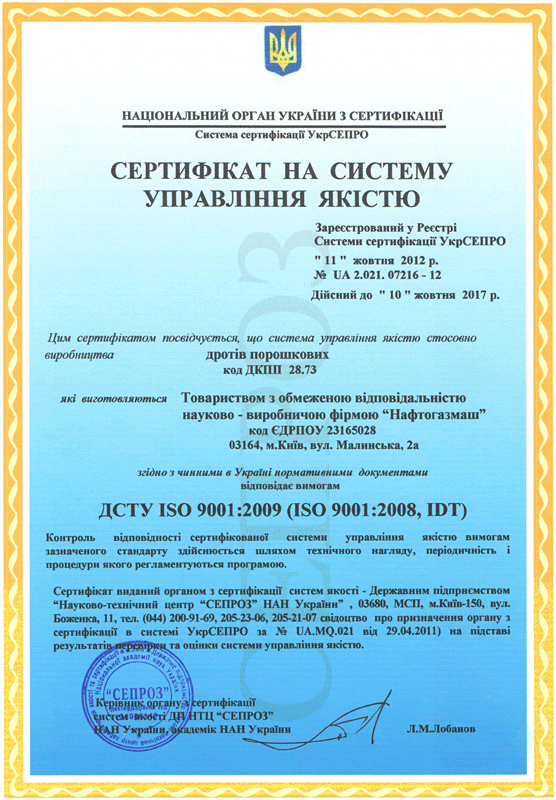 Neftegasmash, LLC (Kiev, Ukraine) is one of the leading Ukrainian producers of surfacing and welding cored wire.
LLC Naftogasmash operates since 1995. The company positively cooperates with world-known E.O. Paton Electric Welding Institute of the National Academy of Sciences of Ukraine in the field of development of cored wire technologies for special purposes – for reconstructive and wear-resisting surfacing , implementation of new innovative products for practical use.
The system of quality cored wire production management of "Neftegasmash" was confirmed by Certificate of conformance of ISO 9001-2001 Standarts.
Production of "Neftegasmash" successfully used while solving tasks connected with restoration and life extension of products in different fields of industries: oil and gas, mining, coal, chemical industries and in agriculture.
The company assures prompt production and delivery any required amount of cored wire including small consignments.
We are looking forward to cooperate with final customers anddealers yours respectfully,
Director Abay Mardakhaev